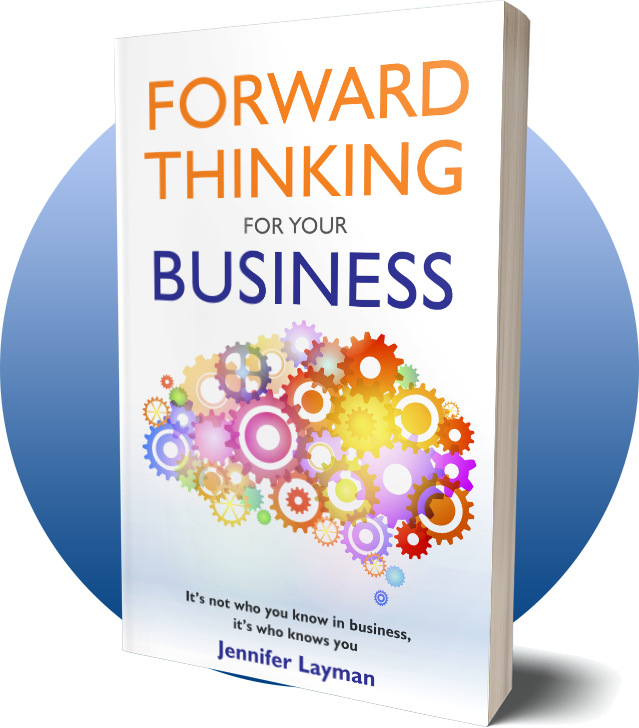 Information You Can Use Right Now
A guide of real-business situations that made marketing wins and losses
Forward Thinking for Your Business is a desktop reference for small business owners who struggle with doing the right things when it comes to marketing. When you make good marketing choices, you attract more people to your business and the products and services you offer. Learn how to make better marketing decisions that impact your bottom line today!
A Look Inside the Book!
What you'll find in the pages
The short chapters in this book get to the point on some common topics that business owners struggle with whether they are rookies or veterans in business. There are 24 quick-read chapters, including:
We've been here for years –
how can people not have heard of us?
Relying on word of mouth
Addressing negative comments
Should you DIY or hire a professional?
How to make time for marketing.
Writing professional emails –
a resource for employees too
Budgeting for marketing
Should you insource or outsource marketing work?
Free Resources From the Book
Guides you can download now for free
In the book, we reference three guides that are free to download. The full explanation of the downloads are in the book, but you can access them for free without the book too. here they are:
Free 1 Page Marketing Plan
Free Marketing Budget Template
Free Quick Reference to Sponsorship & Donations
Order Copies for your Event
Use the book as an add-on for a speaking engagement or marketing sessions
Provide event attendees with a book, order copies for franchisees or provide the book as a resource to your multi-location owners. You can also book Jennifer for a speaking engagement or workshop for your business or organization.
The book is available in e-book and hard copy formats through Amazon. If you have questions about ordering please let me know.
Order through Amazon Canada
Order through Amazon USA
Order through Forward Thinking