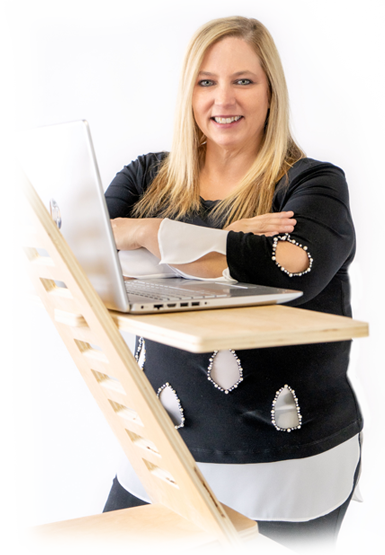 A Speaker with
Lived Experience Who Engages the Audience
Multiple options including keynotes, workshops & custom presentations
You can book Jennifer for a variety of different speaking and workshop engagements depending on the needs of your audience or event. In-person and virtual options are available. Some things to know about booking Jennifer:
Real Business Experience

Having worked with hundreds of business owners, Jennifer draws from real-business experiences that resonate with attendees.
Flexibility & Adaptability

Things don't always go as planned. Jennifer will work with you to accommodate any changes as needed.
Engagement Plus

Jennifer invites participation from the audience and takes questions on-the-spot about marketing challenges.
Promotional Package

Jennifer provides a promotional package including tips on getting the word out about your event, a biography and photos to include and will promote her connection to you on her Facebook and LinkedIn pages.
Keynotes
Marketing is a topic that encompasses a lot of things – social media, strategic thinking, sponsorships, and more – so trying to pick one marketing element that resonates with everyone in your audience is probably impossible. However, what's not impossible is choosing a speaker who shows leaders how to think about marketing.
Make The Competition Irrelevant
Competition is a motivating circumstance. It helps you think about where you are today and where you think you should be. Our competitors in business do influence us, but it doesn't always require that we react to it. Just like in golf, there are different ways to shoot a great score if you know how to navigate the course to your strengths, regardless of what your competitors are doing. This is good topic for building a better business and also if you want to shave a few strokes off your golf score.
It's Not Who You Know, It's Who Knows You
You can have a great product or service but if people don't know about it, they won't be a customer. Knowing how to speak your customer's language can go a long way to building awareness of your business. If you think more people should be your customer, you're probably right. How do you get them to know more about you?
Workshops
Workshops can make for great professional development opportunities. Offered in a more interactive setting, Jennifer can develop a workshop to connect with an initiative, audience or theme you are seeking to explore. Some workshop ideas include:
Breakout Sessions
A marketing session that can be included as part of an event. Presentations include materials for attendees and a Q&A element.
Organization Sessions
A company-wide session for one or multiple locations. Topics can be specific to the organization or on a broader scale. Examples include:
Public speaking: how to talk about your business in a public forum
More than sales: how all employees contribute to the company brand
New Business Sessions
When people are thinking of starting a business, they need to know how to they will market themselves. Session ideas include:
Creating a marketing plan: how will you sell your products and services
Financial foundation: putting together a income-expenses sheet that is the basis of your business plan (and the very first step)
Custom Presentations
Custom presentations are good when there is a specific topic of interest that you're looking to cover. Sometimes it can be hearing someone's experience in business and allowing people to ask questions about how they were able to overcome some key challenges. Other times, the topic is specific, such as recruiting or uncertain circumstances.
Some custom presentations that Jennifer has given include:
My Entrepreneurial Journey
How Jennifer came to start her own business and the trials and tribulations that she faced that got her to where she is today.
Recruiting as a Marketing Task
How to write job ads that market your business to attract the kind of employee you want.
Wearing Your Customer's Shoes
Are you resonating with customers by speaking their language or by telling them what you think is important?
Planning A Successful Event/Program
A checklist of what you need to do to get the word out about your event or program and make it enticing for people to participate.
Getting Comfortable in Changing Circumstances
Whether you're in a pandemic, learning new technology or facing a challenging economy, you can still manage your marketing despite the circumstances.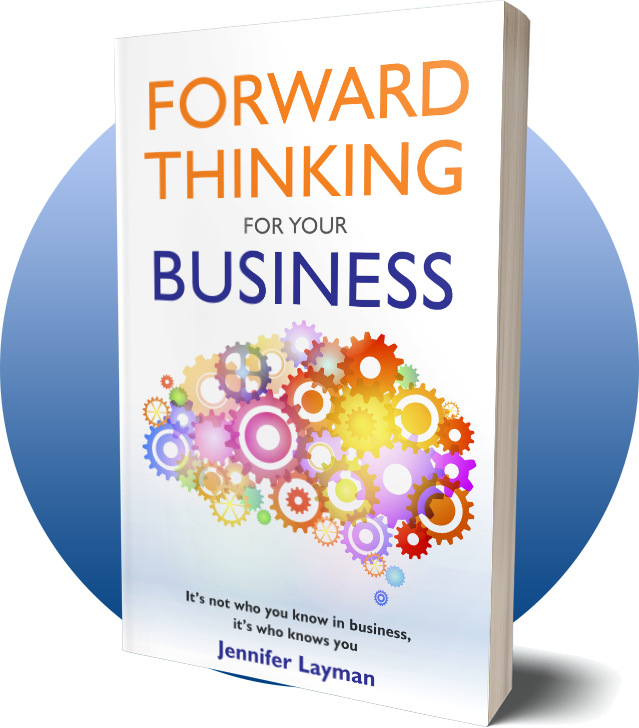 Book the Speaker and the Author
Add Forward Thinking for Your Business to your event
Provide your audience with a book that gets to the point on some common topics that business owners struggle with whether they are rookies or veterans. Short chapters with real business examples make the book an easy read and reliable desk reference.