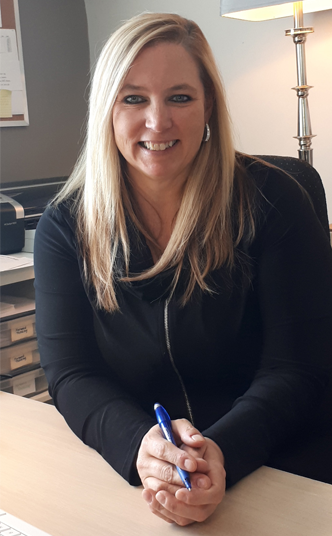 When You Need Customized Expertise
How consulting works and what to expect
Oftentimes a business owner doesn't know how to go about gaining new customers. They have a good product or service, and the customers they do have are happy and patronize them regularly. So why is it so hard to grow the customer base? This is where consulting can help:
Knowing what to look for

Jennifer has experience in marketing with a variety of businesses so there is plenty of real-business experience to reference. She also sees things in a different way; often the presenting problem is being caused by something that hasn't been recognized yet.
Understanding business ownership

As a business owner herself, Jennifer knows that owners cannot spend all day on marketing. Solutions have to be something that the business can implement with the appropriate time commitment.
Ideas that work

Many business owners have ideas of what to do, but not many have ideas that actually work. They get into a "hope" cycle; trying one thing after another and hoping it will work out. Hope is not a marketing strategy.
Examples of organizations that booked marketing consultations
Here are some situations that prompted clients to work with Jennifer.
For easy reading, each case study is one page (or less):
What should you expect from a consultation
There are two parts to the consulting work
Initial Discussion.

This is a 15-30 minute call where you talk about the marketing issue you have and Jennifer has an opportunity to see if your issue is a good fit for her expertise, or if there is another professional who might be more suited to help solve the problem.
Deciding on a Consulting Timeline.

If the decision is to work together, a timeline is decided on how long the contract will be and best steps moving forward.
What you can expect from Jennifer
Trusting your business with someone is not always an easy task. To alleviate the stress that sometimes comes with making a decision to work with a consultant, here are some of the things Jennifer does as part of her approach:
Check In Intervals.
There will be check-ins or benchmarks to make sure things are progressing in a certain way. Business is always changing, and a consulting plan has to be flexible.
Confidentiality.
You are welcome to discuss your marketing work with whomever you wish, but Jennifer will not discuss your work together or company details.
Honesty Always.
There can sometimes be challenges for a business that are difficult to address, but which have an impact on the results you want to achieve. Jennifer will bring awareness to those issues, leaving the decision in your hands on addressing them.
Always Your Decision.
Marketing impacts many aspects of a business and it will always be your decision on how to move forward.